Ticketing in Nepal
Zen Adventure Nepal Treks is providing various travel related arrangements to our valuable guests since its establishment. As Nepal is being a mountainous country in the world it has many small airports in the remote areas flight connection to major towns. There are 44 airports in the country, including all weather, seasonal and STOL (short take-off and landing) types. Almost all major towns are served by air. The airplanes flying in Nepal are specially selected for performance in mountainous environments and are piloted by skilled and experienced hands.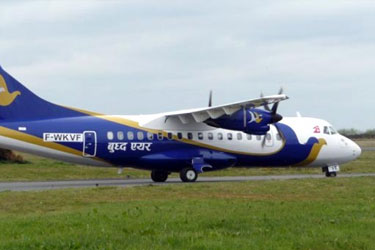 We assist you air ticket booking for your any onward travel destination including both domestic and International sectors. In Nepal there are several scheduled flight connections to different domestic airports from Kathmandu, beside fixed scheduled flights, we also assist you to book charter flights for required destination – small plane or helicopter for heli-sightseeing or for transportation purpose. Please let us know your any short of flight related requirements.
We Offer Booking Service
Computerized air-ticketing arrangements throughout the world within a day.
Ticket arrangement for domestic fights.
Special daily mountain flights.
Paragliding
Helicopter charter arrangement to all remote areas of Nepal.
Bus and train tickets to all destinations in India.
There are 8 domestic airlines in Nepal which are as follows:
Nepal Airlines
Buddha Air
Sita Air
Agni Air
Gorkha Air
Yeti Air
Tara Air
There are 7 Helicopter Services in Nepal fallows:
Air Dynasty Heli Service
Asian Airlines Helicopter
Fishtail Air
Shree Airlines
Karnali Air
Manang Air
Mountain Air